Entrepreneurship
Collaboration
Community
Based in Tirana, OFIÇINA is an Innovation & Coworking Hub with a strategic initiative focused on supporting Albania's long-term transition to a knowledge-based economy. Its mission is to invest in, accelerate, and help develop a new-technology industry in Albania, aiming to become a regional cluster - a concentration of interconnected companies that both compete and collaborate. OFIÇINA will help young entrepreneurs thrive in bringing commercially viable technologies and business in the local and global markets while contributing directly to job creation for young people.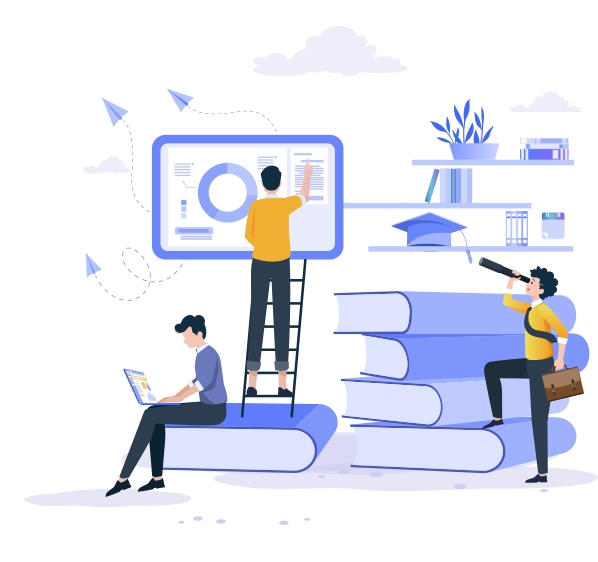 Through entrepreneurial programs and community partnerships, OFICINA currently has served over 450 entrepreneurs and startups. Services include several programs to meet the needs of Albanian entrepreneurs. OFICINA catalyzes entrepreneurship and innovation by providing connections, resources, and expertise to build a vibrant community.
OFIÇINA - Innovation & Coworking Hub operates in the workshop building complex of the Harry Fultz Institute in Tirana. Established in 1921, the Harry T. Fultz Institute is an independent reputable technical academic institution comprising a high school and a community college both focused on information technology (IT) and business management.
Open to Everyone
OFICINA HUB is open to the public and includes coworking space with smart interior and modern office and meetings infrastructure and a series of indoor and outdoor facilities and recreational areas. It has a newly refurbished high ceiling 730 sqm structure surrounded by a large green area and dedicated parking. Space offers all the modern comfort yet maintains the spirit of the old workshop using recycled equipment from the old technical school that is embedded into its open and modern interior.
Vision
Our vision is to be one of the most supportive, adaptable, and imaginative innovation centers in Albania. OFIÇINA will work through partnerships with the private sector, local government, academia, community organizations, and outstanding leaders and innovators to establish an agile, open, and collaborative environment. Our vision is to support Albania's economic diversification by nurturing highly skilled human and intellectual capital to solve the hardest challenges in the region's major industries.
Strategic Plan
2021 - 2023
GOAL 1 - Produce successful businesses and foster a culture of growth that drives the local economy.
Increase the number of businesses that OFICINA serves in Albania.
Maximize the occupancy. use and efficiency of the OFICINA HUB facility
Success = A greater number and more diverse pipeline of people applying, taking part, and graduating from OFICINA's core programs and a bustling facility filled with many, diverse individuals.
GOAL 2 - Secure the long-term financial sustainability of OFICINA by increasing the number of members; attracting new investors; and establishing diverse, dependable revenue sources.
Increase the amount of combined donations from corporations, philanthropy, and individuals.
Increase the amount of earned income from rentals, leases, memberships, and programs.
Manage and keep expenses within or lower than the annual budget
Success = A clearly defined business model that supports the long-term stability and success of the organization
GOAL 3 - To tell the story of OFICINA by increasing brand awareness among target audiences and highlighting its unique and engaging programs, services, and experiences.
Increase brand engagement through shared media (organic social media)
Increase brand exposure through earned media (media relations, influencer relations)
Increase brand exposure and engagement through paid media (paid social media, advertising)
Increase brand exposure and engagement through owned media (content marketing. SEO, podcasts, videos, blogs, storytelling)
Success = The greater Albanian community recognizes OFICINA as the ``go-to`` place for entrepreneurial programming and support through increased brand exposure.